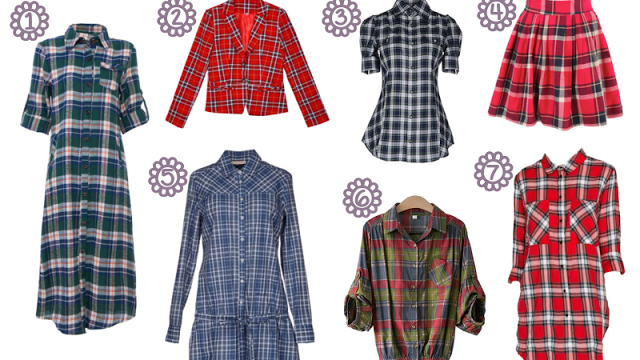 They are casual, cute, and comfortable. Both men and woman can wear them; They come in every size, color, and style. Lumberjacks are not the only ones who rock them anymore. This worldwide trend is now considered a popular fashion statement. A flannel is a kind of soft woven fabric, typically made of wool or cotton, often referred to as plaid. Flannels have become very popular in the last few years, and even trend on Twitter and Instagram under #FlannelFridays.
"I like flannels because they are comfortable and can match with almost anything," junior Kaler Turenne said. "They have become very popular amongst everyone, even my grandpa wears them."
Flannels can be fashionably acceptable at almost any event, the versatility they offer is one of the main reasons they are incredibly popular.
"I love flannels. You can wear them with jeans or leggings," junior Juliana Castillo said. "They come in so many different colors so they are never boring."
Looking for a simple yet chic style? Check out flannels they are what everyone is wearing.